"Best Valentine's Day Gift for him or her!"
The season of love is right around the corner, and the best thing is to be prepared for when it comes. There must be many gift ideas on the Internet, but for the game lovers, this guide should be the best one. These two chairs are highly recommended by Victorage gaming chairs on this Valentine's Day as they consider both male and female at the same time.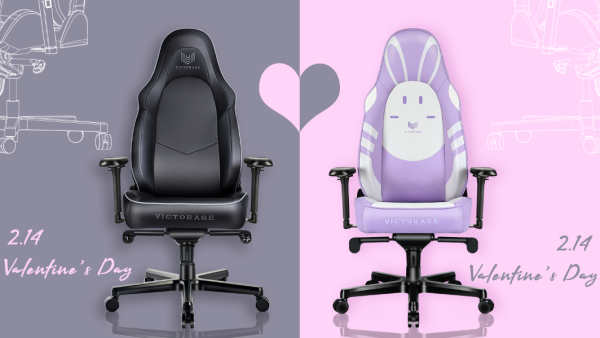 As it's the first time that Victorage enters into people's eyes in Japan, many people may not know it very well. Victorage is a gaming chair brand which sells in the USA before. It operates its own factory, including a robot-welding steel frame workshop and a integrated foam workshop, developing supplies of core parts in-house to control the quality of chairs, which means more robust R&D plus a higher level of in-house QC. It offers various kinds of modes and is still developing new ones.
The recommended chair for boy is their Crown series Black version. First of all, its appearance looks calm and noble. It fits the study room very well, as well as the gaming room. Secondly, its seat cushion is wide and thick, also due to the high density sponge it uses, the chair can retain the shape over extended periods of time, and effectively distribute the load. What Victorage pursues is the extreme comfort, sit on the chair like this, tiredness will be far away.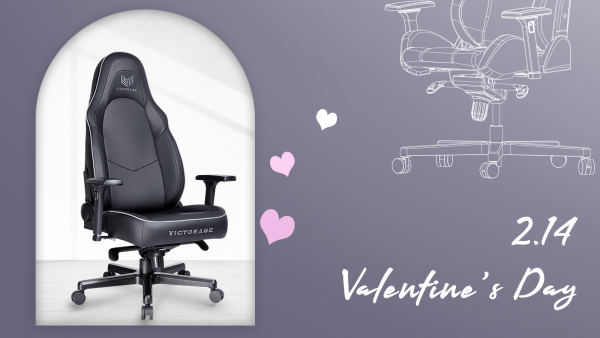 When it comes to girl, their newly released bunny edition chair has to be mentioned. Purple is a popular color among girls. The two purple chairs previously released by Victorage have been out of stock for a long time and are loved by many girls. Now they bring this purple bunny to Japan as a gift. This chair features the similar components to the black one, they are both characterised by their distinct shape and the use of breathable, deformation-resistant sponge. The difference is the armrest. This is 4D armrest while the black one is 3D.
Now they are available on Amazon Japan. In a word, no matter buy it for girlfriend or boyfriend, this will be a perfect gift on this Valentine's Day 2022.
Media Contact
Company Name: Victorage Inc.
Contact Person: Hetty
Email: Send Email
Phone: +8617348275869
Country: China
Website: www.victorage.com
Press Release Distributed by ABNewswire.com
To view the original version on ABNewswire visit: Victorage chairs – Best Valentine's Day Gift idea for him or her